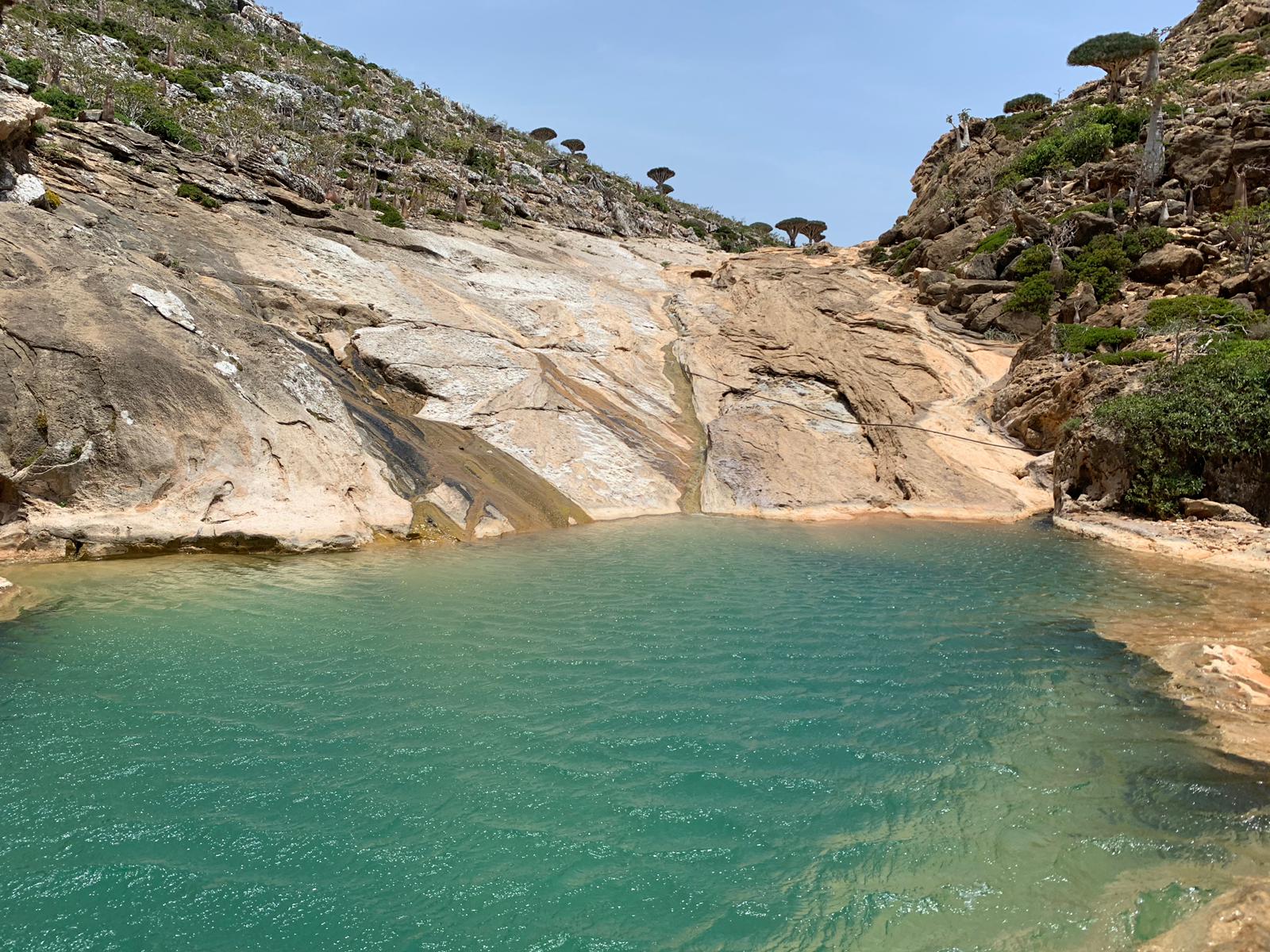 6 - 13 February'24
13 - 20 February'24
20 - 27 February'24
19 - 26 March'24
26 March - 2nd April'24
Our Program
Day 1 - Welcome to Socotra Island, the Jewel of Arabia
Arrival around 11.00am - you will be greeted by our local Socotri guide who will accompany you dring the trip.
Drive along the coastal road to Hadiboh then lunch in the city. During the afternoon we will do an excursion to Ayahaft Canyon Natural Park, explore the unique flora (huge variety of endemic plants such as Desert Rose, Tamarind trees, Cucumber trees), see some of the unique birds (Socotra sparrow, Socotra sunbird...) and wonder around the natural cascade.
Swimming at Delisha beach, we will enjoy the sunset from the sand dunes.
Dinner in Hadiboh
Overnight at Hotel
Day 2 - After breakfast we will drive to Dixam plateau and Shabahon viewpoint. Dixam is located in mountains in central Socotra. This is the most famous spot for Dragon Blood trees and where you can observe many rare birds (Socotra Bunting)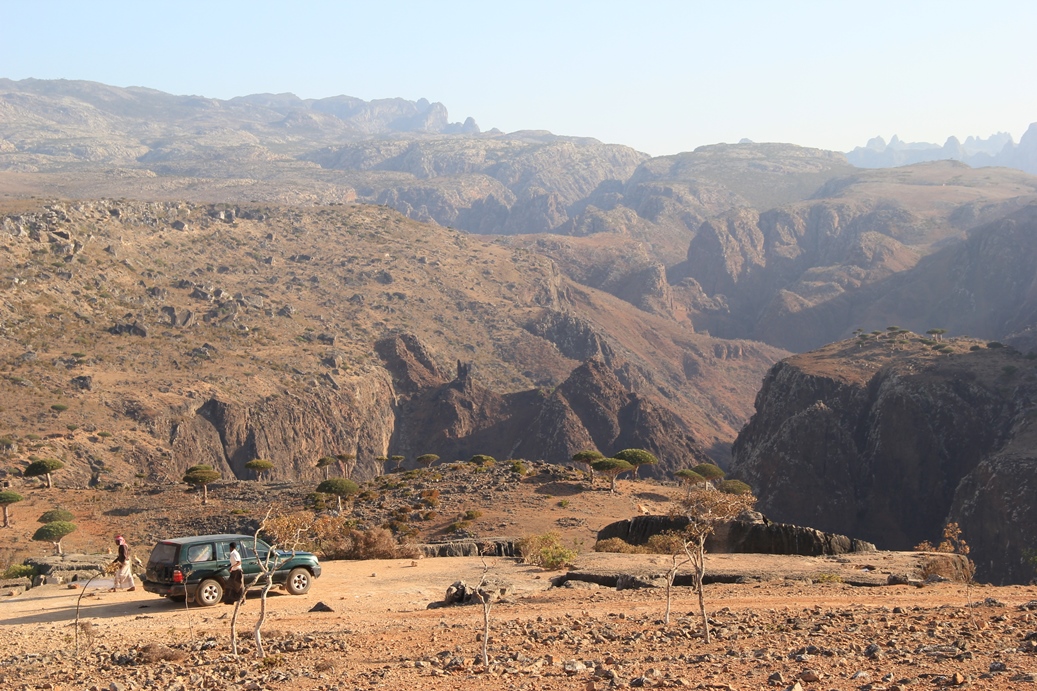 We will make a walk through bedouin houses, and try to meet the head of the village. We will drive down the canyon and enjoy the fabulous panorama over the Dirhour Canyon.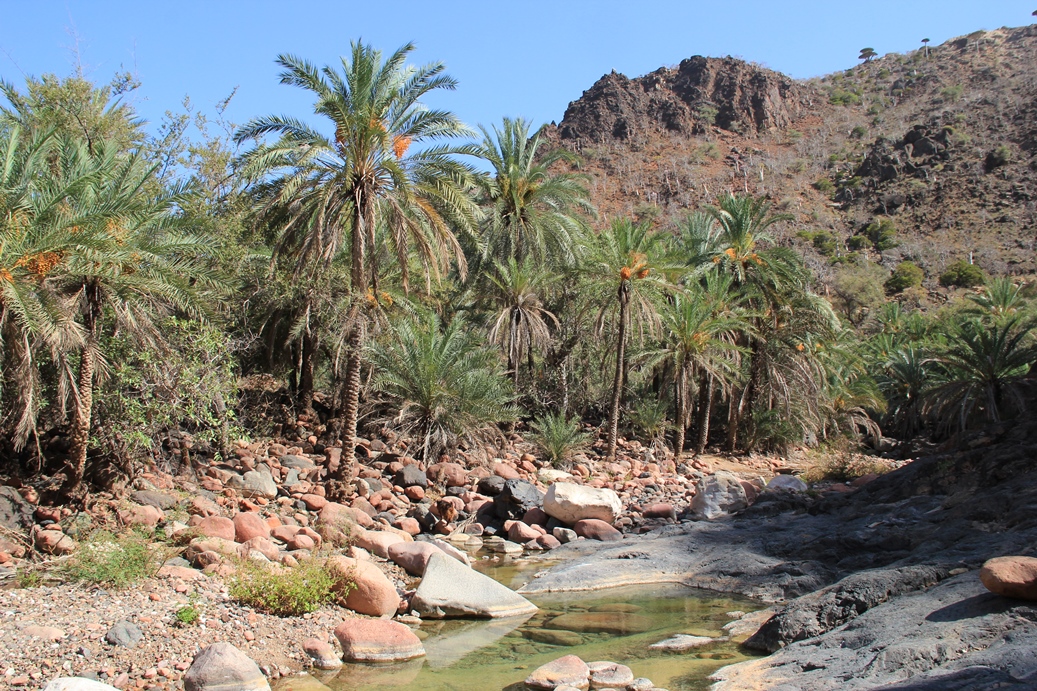 During the afternoon, we will drive to Fermahin, the most important Dragon Blood trees forest and try to meet local bedouins.
Dinner and overnight in Dixam plateau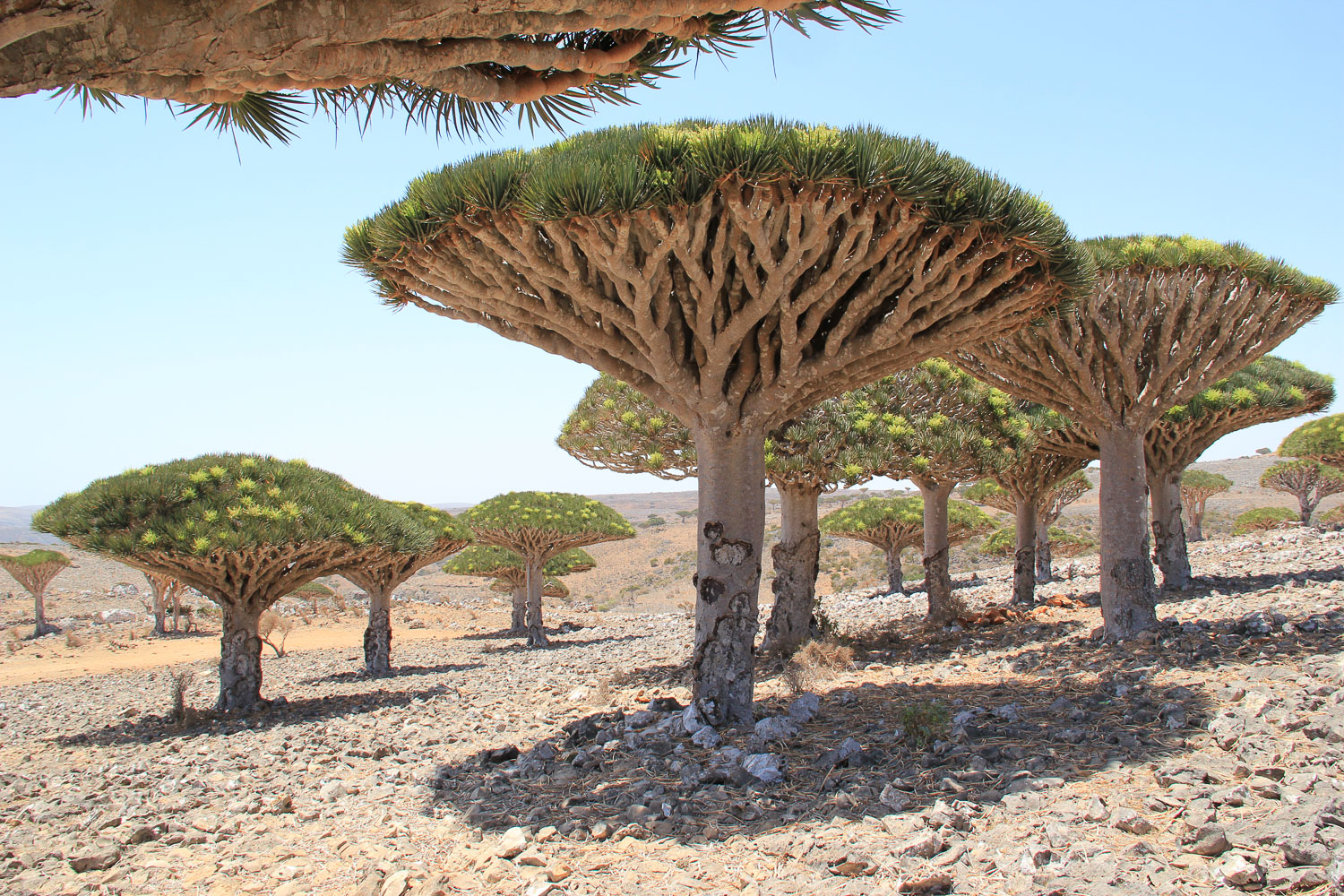 Day 3 - Today we drive to the Southern coast of the island to Nogud renowned for its long beach with background of the mountains. We will see the villages of Hayf and Zahek and stop at big sand dunes.
In Zahek beach we will enjoy swimming in Indian Ocean and then continue to Degub cave. At the entrance you will see the most valuable liquid of southern part of the island : pure water (the cave is habitat of different animals, bats and swifts). The cave is famous for the pituresque twisted stalagmites and stalactites at the entrance, and wonderful view to the ocean.
Then we will drive to Aomaq campsite, you will have the possibility to ride camels over the dunes or swim in the ocean and enjoy the spectacular sunset.
Dinner and overnight in Aomaq campsite.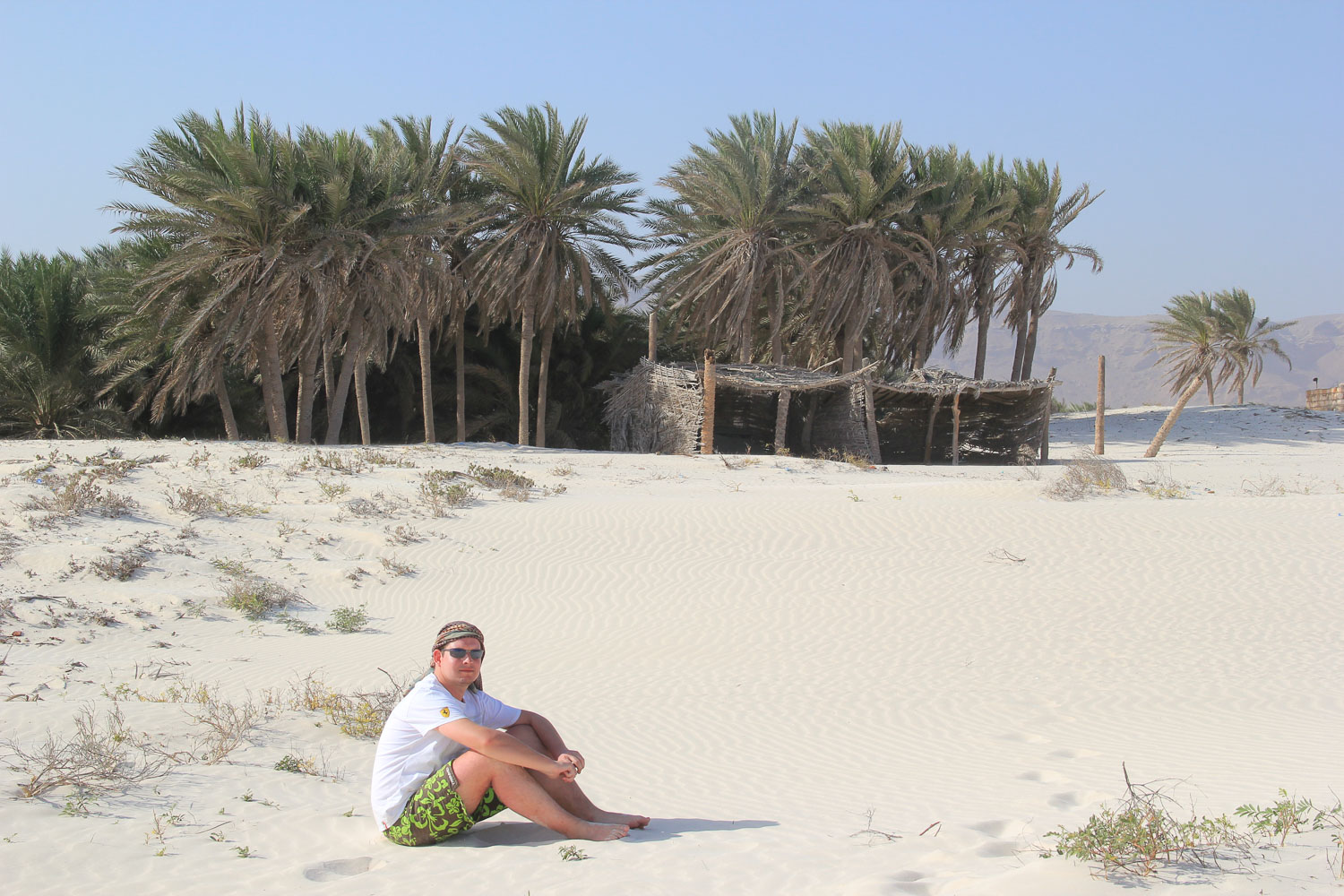 Day 4 - Today after brakfast we will continue our trip to Arher beach on the north east coast. We will stop in Wadi Difarhou where we will have the possibility to swim in nice natural pool. You will see as well the Desert Rose trees growing on the wall of the canyon.
Arher is a meeting point of salty and fresh water and very famous for huge dunes going down from top of the mountains up the turquoise sea. We will enjoying swimming and exploring the site. Ther is a fantastic view from the top of the dunes if you are strong enough to climb about 300 meters from the sea level.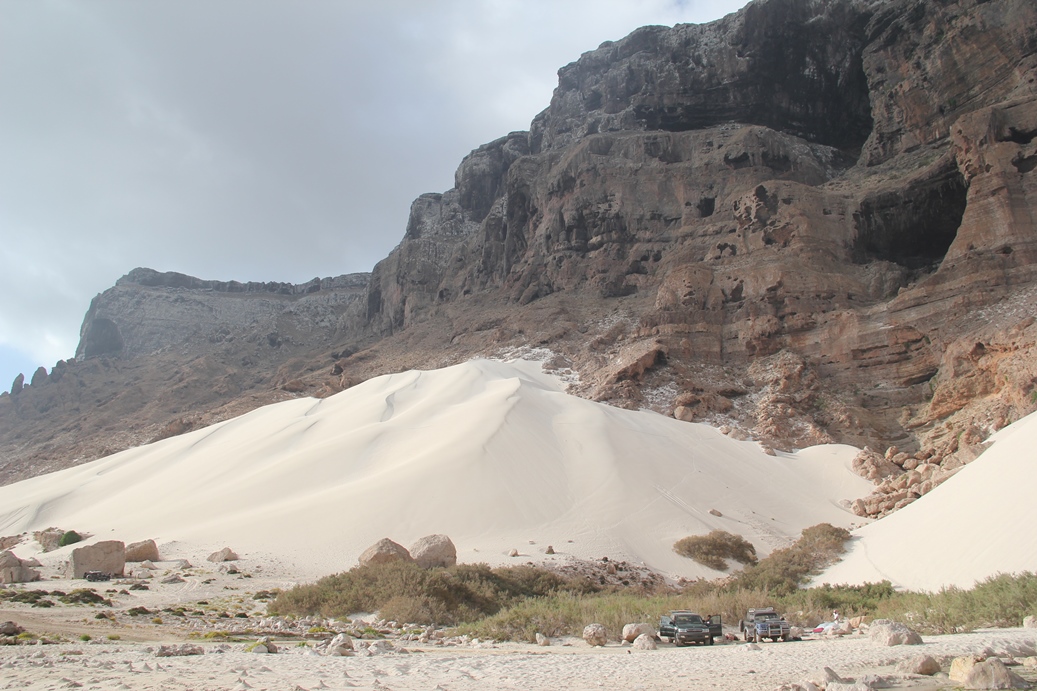 Dinner and overnight at Arhar, close to the freshwater stream.
Day 5 - This morning we will make an early start to drive to the base of Hoq Cave in Terbak Village. We will hike up for 1.5hours until we reach the entrance of the cave. Hoq cave is more than 3Km long with a waterpool at the end and holds a wealth of Socotri History. Inside you will see beautiful stalagmites, stalactites and crystallic formations. Ancient writings on the cave walls and also what appears to be a picture of an old trading ship have been preserved over ages by a calcite glaze.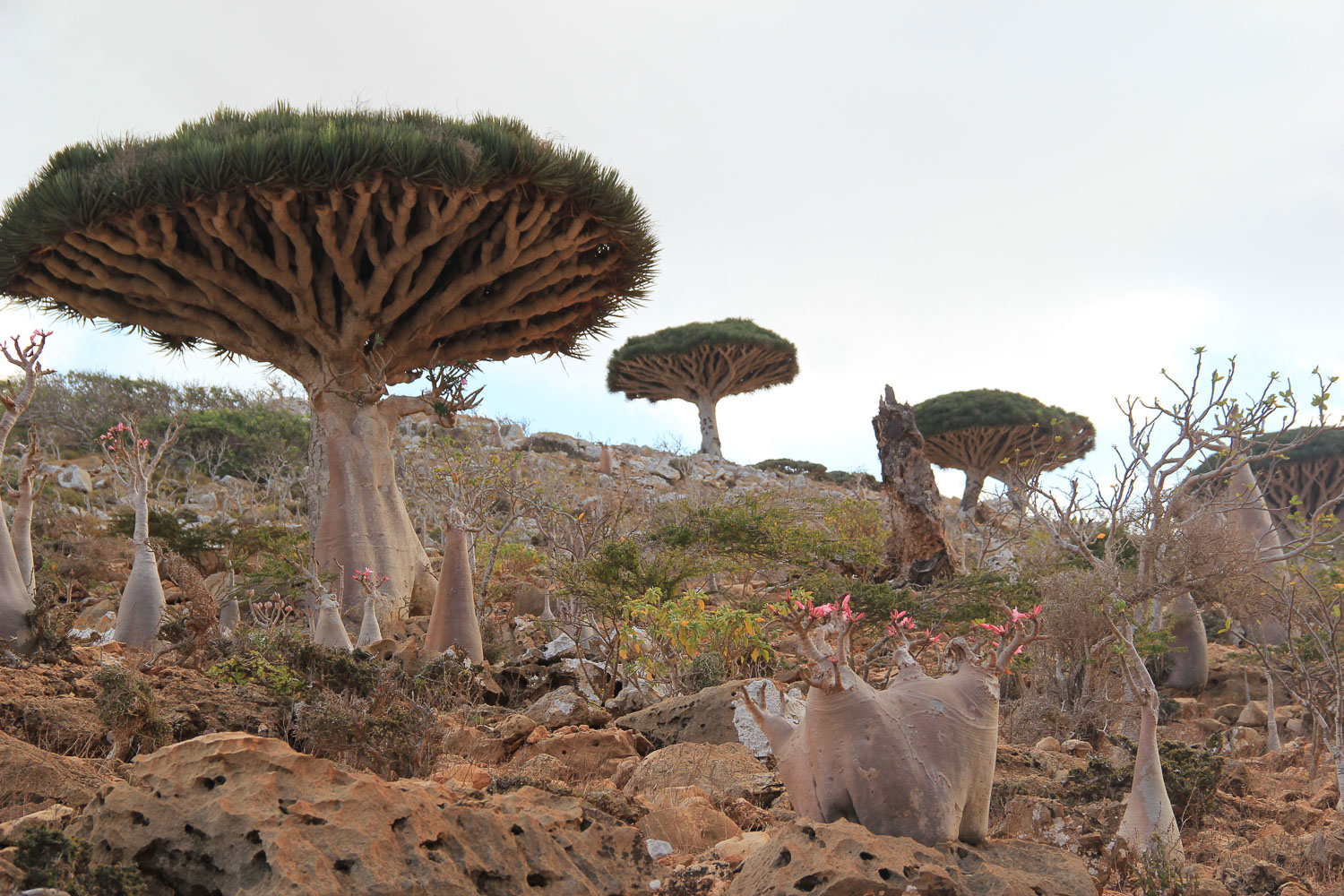 After lunch we will drive to Homhil Protected Area. You will be astonished by the prehistoric atmosphere of landscape rich with dragoon blood trees and bottle trees. We will walk along a trail toward a natural swimming pool with an amazing view of villages and Arabian sea.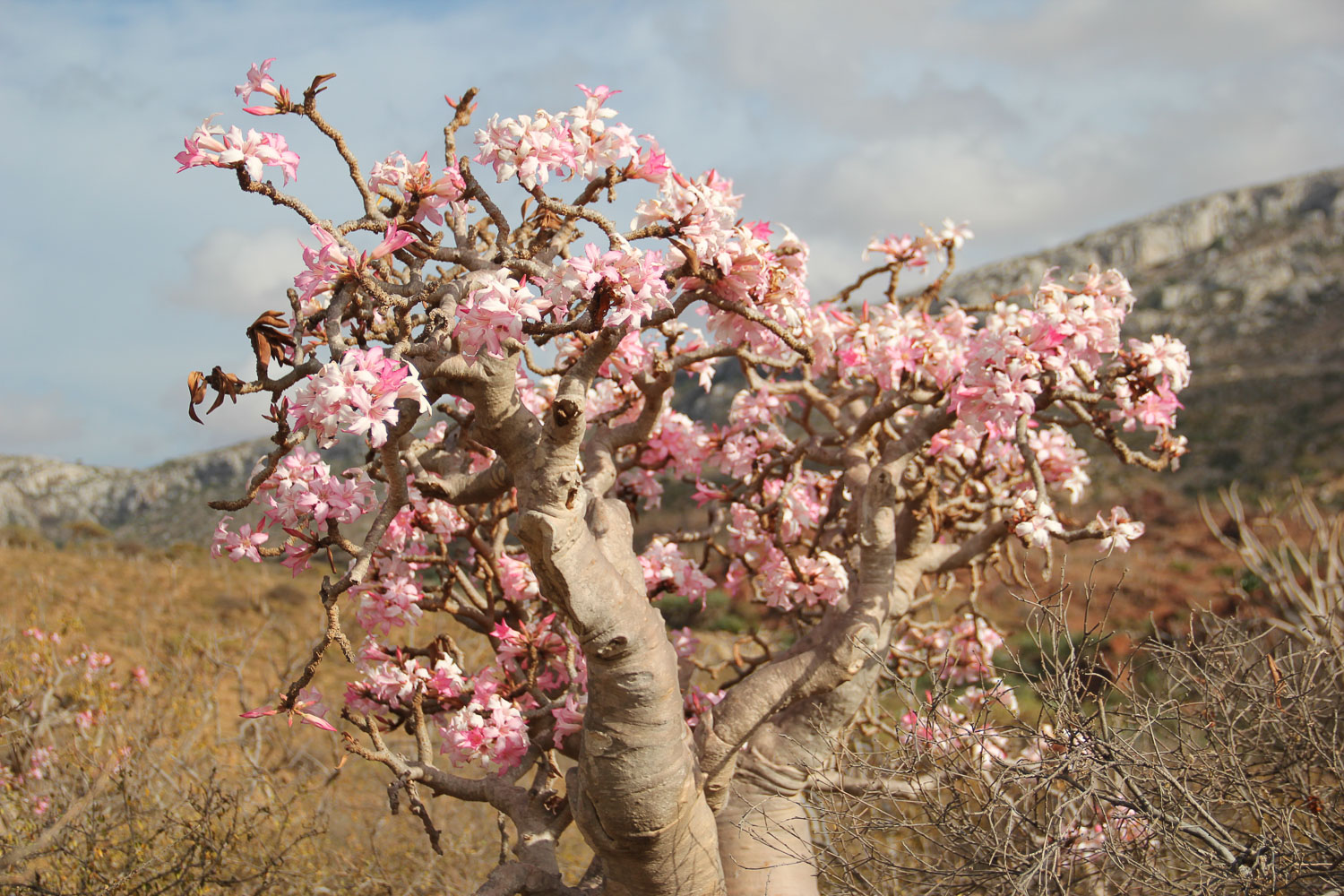 Dinner and overnight at Homhil campsite.
Day 6 - During the morning we will first stop at Qaria Lagoon. You will see flamingos, Herons, and Green Shanks. Then we will drive to Dirhamri marine protected area, which is home of the richest coral reefs of the archipelago. Dirhamri is a wonderful spot for diving or snorkling. It is a great opportunity to see and film with your GoPro camera beautiful fishes such as Parrotfish, Moray eel, Rays...
After lunch we will drive to Qalansyia, a charming and picturesque fishing town with it traditional houses and narrow alleyways. We will continue to the protected area of Detwah lagoon, which is renowned for its spectaculat landscape.
Dinner and overnight at Detwah lagoon beach.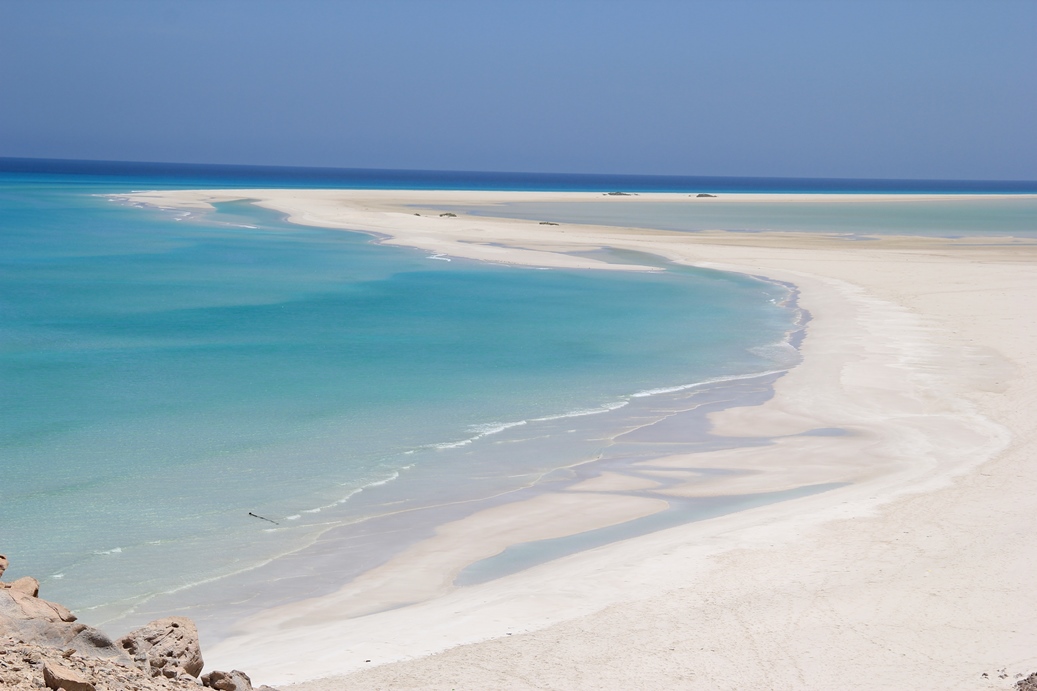 Day 7 - After breakfast, we will go for a boat trip to Shu'ab beach, with a fisherman. We will meet some Spinner Dolphins, we will have as well the possibility to stop on the way and spend some time for snorkling. The area is also very famous for comorants. In Shu'ab we will swim and enjoy this pristine place. Line fishing will be also possible from boat. We will spend the afternoon in Hadiboh and learn more about the life in Yemen visiting the different markets (spices market, fish market), do a walk among streets of Hadiboh, trying to visit as well a local school and botanical garden.
Farewell dinner and overnight in Hadiboh.
Day 8 - Departure from Socotra
Morning walking tour in Hadiboh, visit of the local fish market and transfer to airport.